[Previous Article]
-
[Next Article]
-
[Contact Author]
- The April 16th WWE Smackdown taping on has been moved to the Thompson-Boling Arena at the University Of Tennessee in Knoxville, Tennessee. The show was originally booked for the Time Warner Cable Arena in Charlotte, North Carolina.
- The Rock tweeted the following preview of his upcoming Got Milk? Super Bowl commercial (click to enlarge):
"The most dangerous Super Bowl commercial of all time! Real lions. Real jammies. #GotMilk #SB47"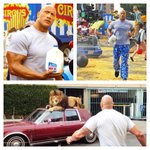 * Update On THE UNDERTAKER's Status For WrestleMania 29