[Previous Article]
-
[Next Article]
-
[Contact Author]
- Following up on our earlier report about Paul Heyman and Brock Lesnar making an "unannounced" appearance at WWE Headquarters this morning, Paul Heyman tweeted the following update:
"#BreakingNews! An #F5 tore thru @TripleH's @WWE World HQ office today! I'll make footage avail on #RAW tonight!"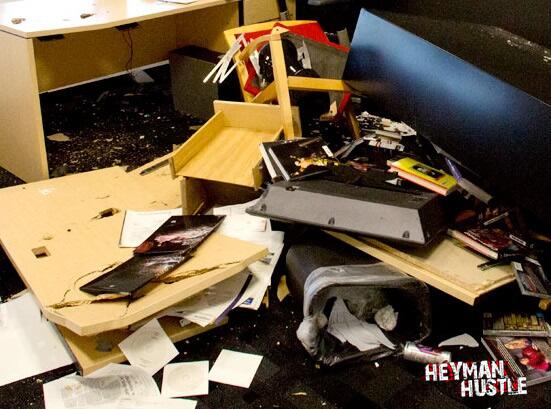 - As previously reported, NXT superstar Bray Wyatt was sporting a new mask at Thursday's NXT television tapings from Full Sail University in Winter Park, Florida. He also appeared at this weekend's live events wearing the same mask. According Wyatt himself – the mask is only a temporary measure to protect his recently-broken nose.
In response to a fan urging him, " Listen to your fans dude. Remove that god awful mask" - Wyatt replied, "broken nose, that is all."
When asked by another fan, "OMG did you break it at the Punta Gorda match vs Ohno? I was there when you got the bloody nose" - he replied, "yes."
* PHOTOS of BRAY WAYTT's Scary New Mask