[Previous Article]
-
[Next Article]
-
[Contact Author]
- With all the turmoil going on behind the scenes in TNA, several top wrestlers on the roster have been sending out feelers to WWE through their friends in the company. While WWE officials are legally prohibited from speaking to them, WWE is keeping a close eye on who gets released. It's believed that Matt Morgan has the best chance of getting signed by WWE.
- Production is almost completed on the WWE Studios film "Leprechaun: Origins" starring Hornswoggle. He tweeted this week:
"Heading into the 2nd to last day of filming @WWEStudios Leprechaun:Origins and finding it to be quite bittersweet. Having an amazing time!"
- Paul Heyman tweeted this parody pay-per-view poster for SummerSlam, featuring John Cena, Daniel Bryan, Brock Lesnar, CM Punk and Paul Heyman as super heroes (click to enlarge):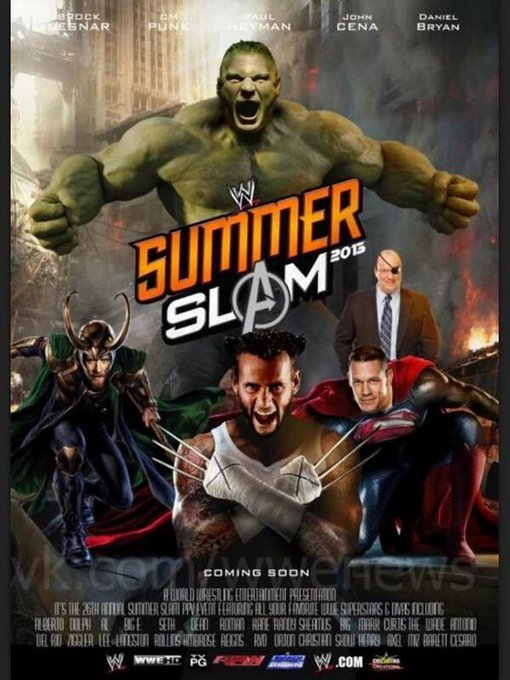 * VIDEO of PAIGE Becoming The First Ever NXT DIVAS Champion (Amazing Match)