[Previous Article]
-
[Next Article]
-
[Contact Author]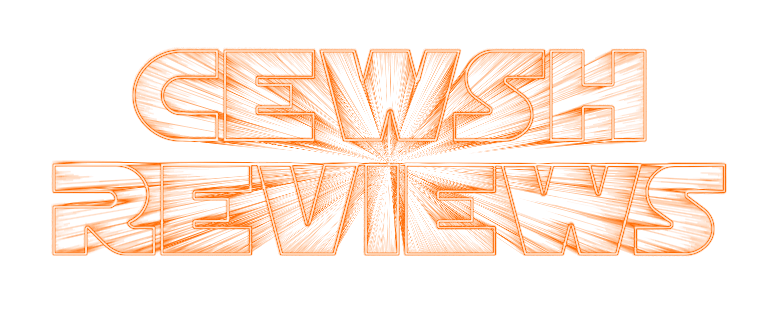 Welcome, cats and kittens, to the true red carpet event to end them all, the Cewshie Awards! At the end of each year, we here at the Cewsh Reviews Institute for Higher Learning sit down with a big batch of tapes and a whole lot of alcohol and try valiantly to narrow down the wrestling year into a few choice categories and select winner in each one. It's never easy, and it especially was difficult this year as 2016 was characterized by a lot of wrestling promotions being good, but not great and the wrestlers in them doing likewise. We tried our best to separate the cream from the crop in categories that celebrate both the top of the top and the bottom of the bottom in this wonderful wrestling world that we call home and we're proud of all of our winners. Except for the award we gave to Rhino. Cewsh is never going to let us live that one down.
So without any further ado, let's hand out some motherfucking trophies!
The Good:
Match of the Year: 
While there were a lot of contenders for this, in my eyes, the best match of this year took place just 4 days into it, as Okada and Tanahashi finally blew off their unrivaled rivalry in a spectacular match that built on each of their previous ones in a way that was simply divine.
Kenny Omega vs. Hirooki Goto - NJPW G1 Climax Finals
Dolph Ziggler vs. The Miz - WWE No Mercy
To put it simply, AJ Styles was the best wrestler in the world in 2016. And while being great in the ring is nothing new to him, being genuinely IMPORTANT in the wrestling industry is. He blew the doors off everything he touched in WWE, forced his way into the main event and has finally realized the awesome potential we always knew that he had. Long live the king.
Shunsuke Nakamura (NJPW/NXT)
She was utterly unstoppable, both in terms of her victories in the ring and her growth outside of it. Long live the QUEEN.
It's right there in the name, man. They revived the concept of great tag team wrestling in WWE, and delivered edge of your seat excitement again and again and again despite just being a couple of old school fist throwers. They are the standard that all others must aspire to.
The Young Bucks (Everywhere)
WAIT, DON'T SCROLL PAST WHILE ROLLING YOUR EYES.
Lashley's run as the title obsessed monster champion that held TNA's fate in his massive hands is one of the great triumphs of TNA booking in their entire run as a company. The fact that they torpedoed it without seeming to have noticed what they had is pretty much TNA being TNA.
Favorite Female Wrestler of the Year:
Bayley (WWE)
She captured the hearts of even the most curmudgeonly smarks, by simply being the most perfect babyface imaginable and the beating heart of NXT. Her main roster run hasn't been as much fun yet, but dammit, we will root for her forever.
The First Monday Night Raw After The Brand Split
Best Mic Skills of the Year:
The Miz (WWE)
Charlotte vs. Sasha Banks (WWE)
Best Gimmick of the Year:
Broken Matt Hardy (TNA)
Most Surprising Wrestler of the Year:
Heath Slater (and also, I guess, Rhino) (WWE)
Matt Riddle (Indies)
The Bad:
Worst Match of the Year:
Shelly Martinez vs. Rebel - TNA One Night Only: Knockouts Knockdown
Worst Male Wrestler of the Year:
Big Cass (WWE)
Least Favorite Male Wrestler of the Year:
TJ Perkins (WWE)
Worst Female Wrestler of the Year:
Tamina Snuka (WWE)
Least Favorite Female Wrestler of the Year:
Mickie James (WWE)
Worst Mic Skills of the Year:
Drew Gulak and Tony Nese (Specifically On The First Episode of 205 Live)
The Bullet Club vs. ROH (ROH)
Worst Gimmick of the Year:
Whatever The Fuck James Storm Is Doing Now (TNA)
Most Disappointing Wrestler of the Year:
Apollo Crews (WWE)
Veteran Most in Need of Retirement:
Kane (WWE)
Gif of The Year: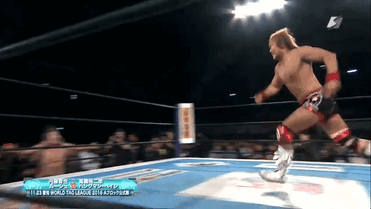 Best Search Term Used To Find Cewsh Reviews On Google:
Shelton Bennyman Butt
Best Picture We Never Got To Use:
THE DILAPIDATED BOAT
Alright, that'll do it for us and for 2016, boys and girls. We hope you enjoyed the year and our awards, and now both can be filed under "Irrelevant" until nostalgia makes them cool again ten years from now. So let's look on towards the bright lights and brighter future of 2017, and bask in the warm glow of a year that hasn't had time to suck yet. Happy trails, kids.
Oh, and if you disagree with us and want to tell us what we missed, or agree and want to tell us how right we are, (probably not that one,) don't forget to drop us a line at [email protected]! We're also fielding questions for new episodes of Cewshcast Wrestling Weekly about literally any topic, wrestling or otherwise. Get involved, let us make you a part of the show, and i'll see you around the internet!
CewshReviews.com