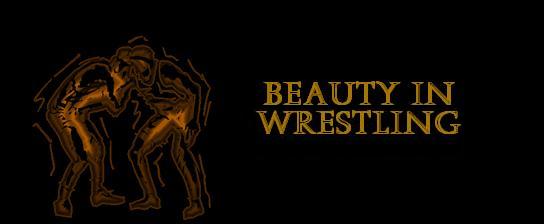 TRIBUTE TO AMERICAN DRAGON - PART ONE

More often than not, what inspires me to write a wrestling column is a problem or controversial issue in the business. Fired employees. Underutilized wrestlers. Poorly booked shows that deserve to be critiqued in the negative. It is a strong motivator. Even when I write about my favorite wrestlers like Chris Benoit, Paul London, and Ultimo Dragon, the topics were really about top wrestlers being kept down, contract negotiations, and misuse of Japanese wrestlers in America respectively.
Sometimes that is just not where my heart is.
I'm feeling too good today to rant about the impending doom of NWA-TNA or the awful state of Smackdown with Bradshaw as #1 contender. I simply don't have it in me. Today, my doctor told me that I am almost definately going to survive my latest problems with tuberculosis. I have a wonderful trip to Lexington, Massachusetts planned this weekend where I will be in the front row of a Ring of Honor show. Best still, I just ate a Strawberry Cheesecake Blizzard that was so good that Dairy Queen just found a customer for life. So, today, there will be no hard-hitting reports on disreputable wrestlers or slams on shady business practices.
Today, while my good mood lasts, I will begin a two-part tribute column that focusses on one of my favorite young wrestlers: "American Dragon" Bryan Danielson. Wrestling critics and smart fans have called him one of the world's best technical wrestlers. In his short career, the American Dragon has become one of the most respected professional wrestlers alive. He probably hasn't even reached his peak, and he is already the man in Japan and on the American indy scene. Yet, like most greats of the ring, he had to start at the bottom...

--TRAINED BY THE BEST--


"I grew up in Aberdeen, Washington, which is a small logging town. Aberdeen is a nice quiet community, but most kids are dying to get out of there by the time they finish school, and I was really no different. I appreciate it alot more now after living in big cities for the last three years, and I'm a small town guy at heart. I lived there until I was 18 (I'm 21 now), and then the night I graduated high school, I started driving down to San Antonio, Texas to train with Shawn Michaels." -Bryan Danielson interview with New Japan Pro Wrestling

Shawn Michaels' Pro Wrestling Academy was not Danielson's first choice in wrestling schools. The future American Dragon originally paid a deposit to train at Dean Malenko's School of Wrestling in Florida. Three months before graduating high school, Malenko gave Danielson a call and informed him that the school had closed down. Undeterred, Danielson gave Michaels a try. Possibly a blessing in disguise considering HBK's sway with Vince McMahon. Also, training at the Academy allowed Danielson to meet and train with future big name opponent Brian "Spanky" Kendrick.
In June of 1999, Danielson moved from Washington to Texas to train under the guidance of Michaels and Rudy Gonzalez. Michaels, retired from the ring at the time, was the head trainer and worked hard with his first class despite persistent back problems. The training regiment was mostly cardio in the beginning, then moving onto basic lock-ups and bumps. Danielson has said that because it was only a three-month course, he and his classmates needed to pick it up quickly. Danielson and Kendrick worked six days a week for the entire course. Gonzalez would often have to unlock the gym just so they could work out on off days.
In October, Danielson, now calling himself "American Dragon," made his professional wrestling debut under a mask in a Texas Wrestling Alliance show. The TWA was Shawn Michaels' indy project. The man sure kept busy in his retirement. Dragon's early matches were far from classics, but they did show the rookie working his damndest to put on a good show. I am fortunate enough to have a tape of his first TWA match. As Shawn Michaels called the event, instead of announcing Bryan Danielson having his first match ever, Michaels told the fans that this man, American Dragon, was "an international superstar, trained in the dojos of Tokyo, Japan."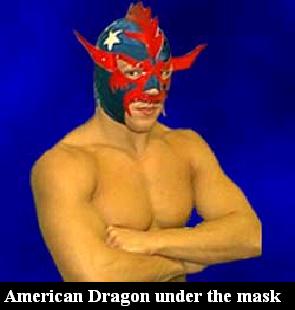 The little kayfabe lie out of the way, Dragon's opponent and trainer Rudy Boy Gonzalez marched into the ring with his Television Championship. For his first match, Dragon showed a lot of talent. No mistakes. No tentativeness. No fear. It wasn't a four star classic, but it was good for what it was supposed to be: American Dragon's introduction to professional wrestling. Gonzalez won by holding onto the ropes and stealing a screwy victory, firmly placing Dragon as a babyface. Today, American Dragon is best known as an expert mat wrestler. Yet, in his first match, he was very much an acrobatic high-flyer. Hurricanranas, spinning kicks, moonsaults, and tornado DDT's being his standard moves. Probably due to the human pinball Shawn Michaels' influence. His first choice trainer, technical marvel Dean Malenko, would only be conjured later.
Back to 1999 and TWA, American Dragon received more matches from the Michaels-led promotion. His next bout? American Dragon vs. Brian "Spanky" Kendrick. The set-up for the match between the two newly-graduated Academy wrestlers was an interview on a show two weeks after the Gonzalez victory...
American Dragon to Shawn Michaels: Two weeks ago, you saw my Television title match. You saw how it went down. All I'm asking for is one more shot at that TV title.
Michaels: Well, I'll tell you what...
Spanky: Not so fast, whistle-britches. You already had a title shot, and you blew it. The least you could do is give me sloppy seconds.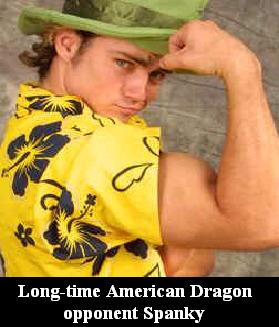 Spanky cracks me up. Anyway, Dragon was not exactly the best on the microphone at that stage in his young career, but he got his point across. As Spanky and Dragon argued, Rudy Boy Gonzalez proposed that the two rookies fight each other for contendership to the TV title. The match was on! In this early encounter between two wrestlers who would go on to face each other many more times in the future, American Dragon and Spanky created a nice little show of fundamental wrestling reversals and holds. Were these two ever really green or were they simply born good wrestlers? The match ended when Rudy Boy Gonzalez interferred behind the referee's back and cracked Spanky on the spine with his championship belt. As the shady heel retreated into the crowd, Dragon climbed to the top ropes and dove towards Gonzalez with a suicidal dive! Dragon was counted out, but he was the true star of the match.
Not long after his initial matches, Danielson took off his dragon mask. He kept the name, but the mask seemed to hinder him in certain areas...

"Being under a mask is actually kind of cool. It is hard to breathe sometimes so I was happy to get rid of it. The first time it came off was in TWA in a tag match with me and Spanky with my mask vs. the Board of Education's Tag Belts. Spanky had nothing to lose. He is dancing around the whole match, and I was so uncool. We lost the match, and I lost the mask and turned on Spanky. I had to put it back on in Memphis and was like "Oh no!" because it was the summer time. So I was doing a match in front of Bruce Pritchard [WWE Talent Relations] and he liked my facial expressions and said the mask needed to come off. At the very next TV taping, Lance Cade attacked me and took off the mask. It's been on and off for my whole career, and it will continue to be that way because certain places still want me to wear it." -Bryan Danielson interview with ECWA

Dragon continued to wrestle new Academy talent like Lance (Garrison) Cade and Shooter Shultz, but his young career was about to take off.

--OPPORTUNITIES--

After only a few months in the business, American Dragon and fellow Michaels trainees Lance Cade, Shooter Shultz, and Spanky were offerred WWE contracts.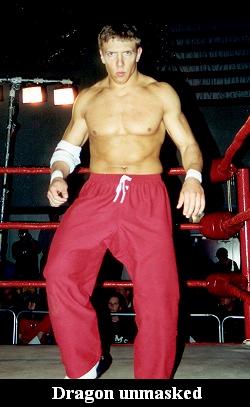 "We got it after only four months. This was after our first match and it was tough for us because they expected a lot from you and there is only so much that you can do after only four months. We knew a few spots but our selling was awful. Our psychology was awful. It was really a favor to Shawn that we got hired. But when we got our contract, we were able to be taught from guys like Regal, Tracey Smothers and Bobby Eaton, which is a chance that not many people can get." -Bryan Danielson interview with SoCal Uncensored

Shawn Michaels still had some influence with Vince McMahon. American Dragon received a WWE developmental contract more or less right out of the gate. Practically unheard of. Dragon was on top of the world. WWE had Dragon and the other Academy graduates work for their development farm, Memphis Championship Wrestling. It was at MCW where Dragon's ring style began to change from high-flying acrobatics to tough mat wrestling. That was mostly due to the tutelage of WWE star and wrestling veteran William Regal.
With Dragon's new style and improved all-around ability, the independent wrestling scene took notice. In early 2001, the East Coast Wrestling Association gave Dragon a call. He and Spanky were invited to participate in the ECWA Super 8 Tournament: the most famous and respected independent wrestling tournament in America. He and Spanky joined Reckless Youth, Mike Sullivan, Tony Kozian, Billy Fives, Jayson Reign, and Low Ki for the tournament.
ECWA was very kind to the Dragon. He defeated Spanky in the first round and Reckless Youth in the semi-finals. He lost to rising star (and now international sensation) Low Ki in the final round. Despite having to take the loss, going to the finals of the Super 8 Tournament is huge exposure for a young star. Dragon was heavily praised for his three matches that evening. Months later, Dragon and Low Ki teamed up and defeated Charlie and Russ Haas for the ECWA Tag Team Championship.

"The Super 8 was probably my greatest night in wrestling. The fans were wonderful and I got to perform with three of the best wrestlers in the country. The Haas Brothers had been telling me that I'd probably wrestle Low-Ki somewhere in the tournament, and I was excited for it. Low-Ki and I had great chemistry right off the bat, and it helped that the fans were into what we were doing. I think we both wanted to make it believable and make it a memorable Super 8 final. I'm thankful that Jim Kettner put me in that position in the tournament, and he was the one that made me look so good. I'm not nearly as good as I looked that night, but because of the way Jim booked it I was able to look like a star." -Bryan Danielson interview with Kaientapes

Back in Memphis, the American Dragon and Spanky were still under developmental contract. Dragon claims to have wrestled Spanky about 100 times while working for MCW. In 2001, as Dragon improved his game and hoped for his chance to be brought into the main WWE fold, MCW was in trouble. The WWE was planning on focussing their developmental talent elsewhere, and at the same time, releasing half of those young wrestlers from their contracts completely. MCW officials called each of them into an office one at a time to discuss their future. Dragon was the first one.

--MOVING ON--


"I felt pretty good going in, then was told that they did not have anything for me." -Bryan Danielson interview with ECWA

Even with the Dragon's obvious talent, he was let go from his WWE contract. This was shortly after Vince McMahon's purchase of WCW and many of their cruiserweights. So, it is likely that WWE had little qualms about releasing "just another" wrestler under 200 lbs. The American Dragon was thrown out on his own. He was crushed, but he didn't quit. Later in 2001, American Dragon took part in All-Pro Wrestling's King of the Indies Tournament.
The Dragon went through Spanky, "The Anarchist" Doug Williams, and Donovan Morgan to meet Low Ki in the finals of another tournament. This time, after a grueling thirty-minute match, American Dragon took the win by applying his Cattle Mutilation submission. Even with his WWE contract long gone, Dragon solidified his spot as one of the best rising stars in the world of wrestling.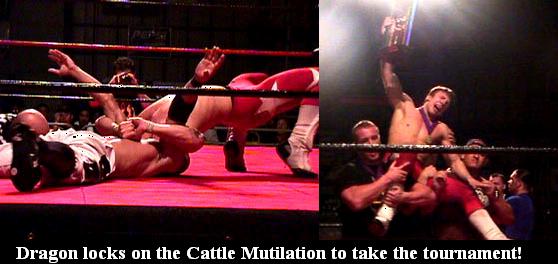 Not long after Dragon's huge win, word began to spread about a new independent wrestling promotion. One that would both give the indy scene a huge boost and propel American Dragon's career to new heights...

CONTINUED IN PART TWO. COMING SOON.

---------------------------------------------------
Comments about American Dragon? General questions? Thoughts about Triple H's new Nazi-esque t-shirt? Send them all to Trophar@Lycos.com
Read the archives of Beauty in Wrestling at BeautyinWrestling.Freeservers.com
---------------------------------------------------

MAILBAG - THE BEAUTIFUL PEOPLE

"Haas has all the makings of a Shawn Michaels ring wise, but he has next to zero character. Benjamin is definitely gonna make it big (Despite his rather childish looking face, kinda reminiscent of Koko B. Ware). WWE seems to be dropping the ball lately. I can't believe they are gonna push Bradshaw. I also can't believe they gave him an editorial column on WWE (Listening to that guy giving political advise is a joke, to say the least). Bradshaw's ring work isn't even mediocre (Copies Razor Ramon's fall away slam, and the clotheline perfected by "The Russian Bear" Ivan Koloff)"
-Bobby H
"One thing though, you forgot to add SDW to CM Punk's list of feds. He made his name in St Paul, and he along with the rest of the Second City Saints and Danny Dominion formed that company from a really poor St Paul Championship Wrestling. Heck the promotion is even named after Steele and Dominion: Steel Domain Wrestling. Anyways, I think Colt Cabana could step up and fill in for Samoa Joe. As could Whitmer I suppose. BJ wouldn't be my first choice, but I'd rather him than Stryker or God forbid one of the Briscoes. With the Fireball No Contest finish to the Samoa Joe/187 match in St Paul I can see them moving the strap onto Homicide."
-Matt Scheffert