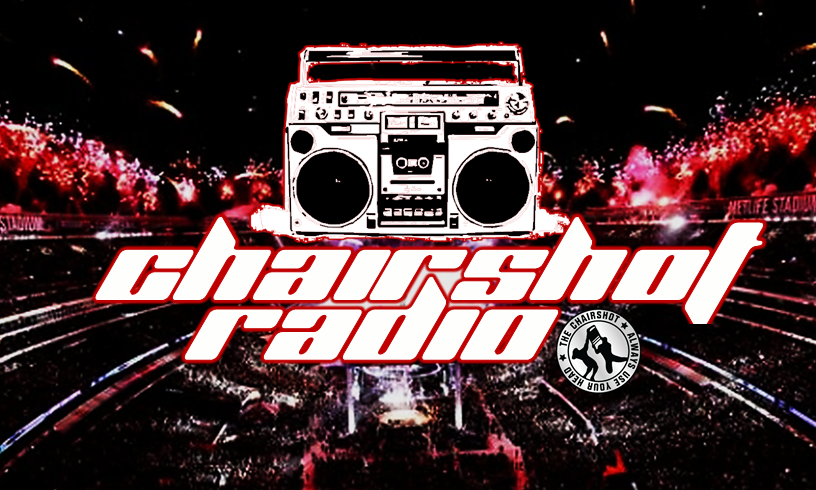 It's a WrestleMania 36 reaction show as Patrick, Miranda, and Greg share their analysis of the most unique Super Bowl of Wrestling in history.
The Trios Champions of Pro Wrestling Podcasting are live as Patrick O'Dowd, Miranda Morales, and Greg DeMarco present another engaging edition of... Chairshot Radio! (Formerly The Greg DeMarco Show.)
This week's topics include:
* What was your overall reaction to WrestleMania 36?
* Breaking down the "non-traditional" Boneyard Match and Firefly Funhouse Match.
* Did the women deliver?
* What about the world title matches?
* Reaction to the Last Man Standing Match
* In the end, was WrestleMania 36 worth it?
Hear all that and more--including the Theme Song of the Week and Baron Corbin Sucks--on this week's edition of Chairshot Radio!
Chairshot Radio (formerly The Greg DeMarco Show) is presented by the Chairshot Radio Network and is available at theChairshot.com and all of our distribution partners, including your home at Rajah.com!
ALWAYS USE YOUR HEAD
Greg DeMarco is a life-long wrestling fan who has been providing analysis and perspective online since 2010. He's also worked for various wrestling promotions including the NWA and Ring Of Honor, and currently promotes IZW Wrestling in Arizona.
Links:
* Homepage - http://thechairshot.com/gregdemarco
* Twitter - https://twitter.com/ChairshotGreg
* Facebook - https://facebook.com/ChairshotGreg
* Instagram - https://instagram.com/ChairshotGreg
* Free Email Newsletter - https://gregdemarco.substack.com