How has kayfabe changed? Miranda and Greg explore from David Schultz/Jon Stossel to Becky Lynch on Billions, and more in this edition of The #Miranda Show!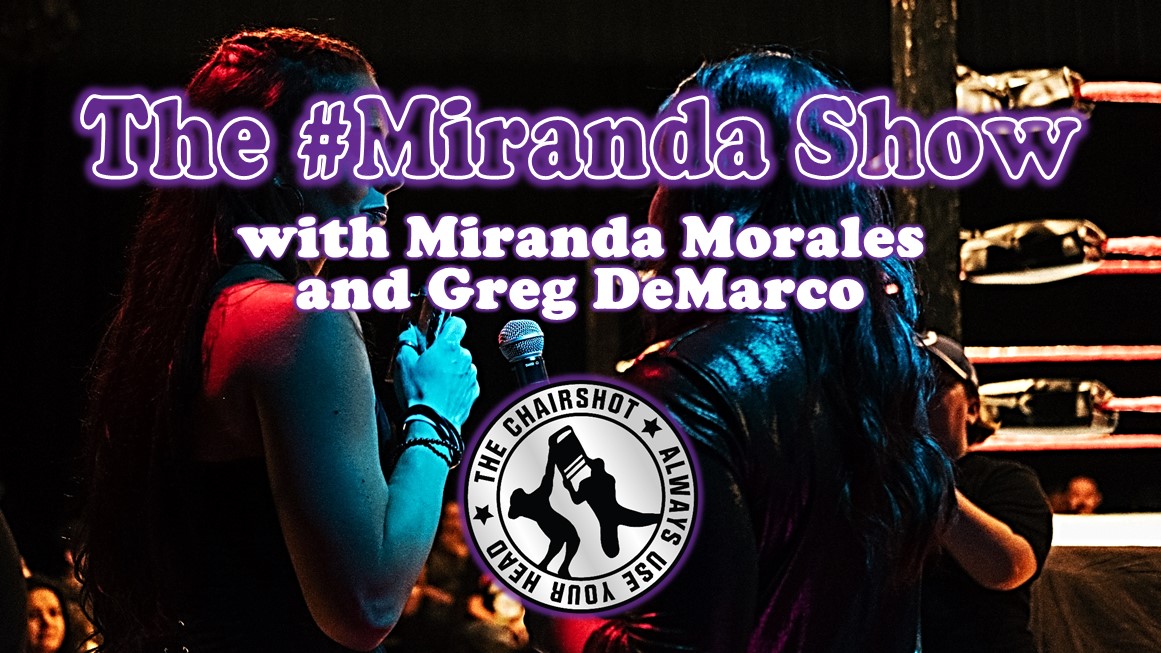 Wrestling's favorite left-handed PLPs--Miranda Morales and Greg DeMarco--bring you another edition of The #Miranda Show!
This week's topics include:
* Kayfabe: it's as old as wrestling itself!
* How has this notion changed over the past 35+ years?!
* What does it mean for Becky Lynch to define kayfabe in a business sense on Billions?
* Impact Wrestling's Rebellion talk!
Follow the PLPs on social media:
@theHashtagMiranda (Instagram, no Twitter!)
@ChairshotGreg
@theChairshotCom
The #Miranda Show is recorded live Tuesday nights and airs each Wednesday and Thursday as part of the Chairshot Radio at The Chairshot Dot Com! You can also find the show on Apple Podcasts, iHeart Radio, Google Podcasts, Spotify, and our distribution partner Rajah.com!
About the Chairshot Radio Network:
Created in 2017, the Chairshot Radio Network presents you with the best in wrestling and wrestling crossover podcasts, including POD is WAR, Chairshot Radio, The #Miranda Show, Badlands' Wrestling Mount Rushmores, The Outsider's Edge, DWI Podcast, Bandwagon Nerds, the Greg DeMarco Show, and more! You can find these great shows each week at theChairshot.com and through our distribution partners, including podcasting's most popular platforms.