Greg DeMarco's look at the WWE Raw YouTube viewership for the May 4th 2020 broadcast!
As we all know, social media and other outlets have become a huge means of drawing in interaction and viewers for WWE. Most people will point to television ratings like they did during the Monday Night Wars in the late 1990's, however that can be skewed with so many various means of watching today that do not include cable television. As such, YouTube has joined social media as a metric as important to WWE as television ratings (if not more). The weekly WWE Raw YouTube Performance Report is a look into that success metric.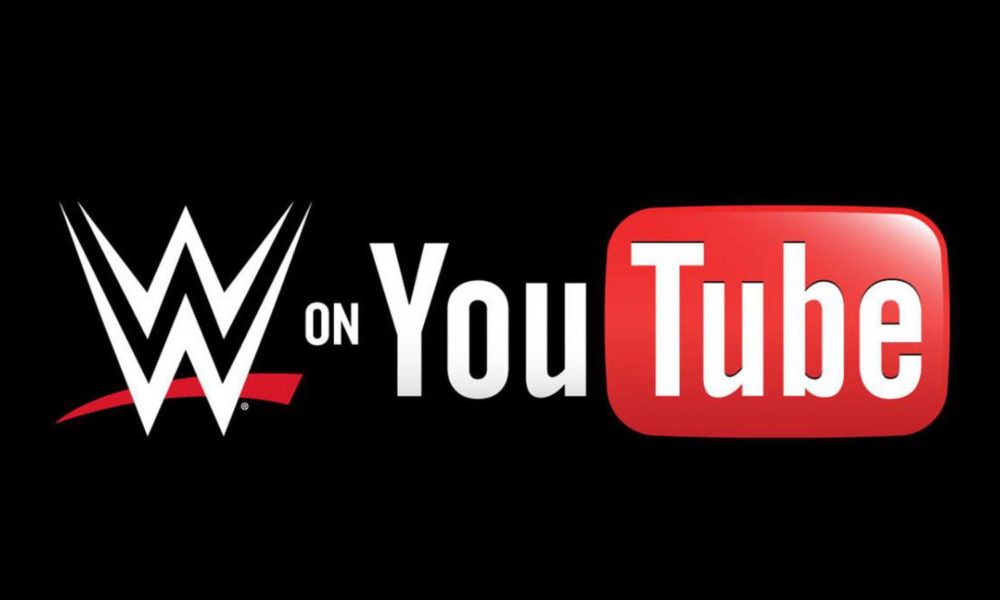 Here is this week's WWE Raw YouTube Performance Report, compiled Wednesday (about 36+ hours after Raw went off the air), for the 5/4/2020 edition of WWE Raw:
* Drew McIntyre vs. Buddy Murphy - 892k views
* Andrade vs. Apollo Crews - 773k views
* AJ Styles returns in the Last Chance Gauntlet - 602k views
* Nia Jax attacks Asuka & Shayna Baszler - 489k views
* Asuka/Shayna Baszler with Nia Jax in the VIP Lounge - 343k views
* Liv Morgan vs. Charlotte Flair - 472k views
* A Look At WWE HQ Headed Into Money In The Bank - 324k views
* Bobby Lashley in the Last Chance Gauntlet - 285k views
* Seth Rollins' MITB Preview for Drew McIntyre - 279k views
* Street Profits vs. The Viking Raiders - 250k views
* Humberto Carrillo Last Chance Gauntlet (with Angel Garza & Austin Theory) - 203k views
* Ricochet & Cedric Alexander vs. Shane Thorne & Brendan Vink - 118k views
* Rey Mysterio talks Money In The Bank - 107k views
* Aleister Black discusses AJ Styles - 96k views
---
WWE Raw YouTube Viewership - Greg's Nerd Numbers
* 5/4/2020 edition of Raw: 4.937 million million total views across 14 videos
* 5/4/2020 average: 352k views
* 5/4/2020 Top 5: 3.099 million views (63% of the total views)
WWE Raw YouTube Viewership - Greg's Nerd Analysis
This is the first week I am bringing this back, so I don't have last week's data to compare to. The biggest item for the week, for me, is that nothing crossed 1 million views. The closest was WWE Champion Drew McIntyre, who has been carrying the brand on his back, against Murphy. Don't think losing to the champ gives you the rub? It put Buddy Murphy in the top video of the week!
A good performance for the women this week, as their three videos all placed in the Top 6 for the week. The the past two Money In The Bank pay-per-views have been eventful for the women's division, and it'll be interesting to see how that shakes out this time around.
Outside of AJ Styles, the Last Chance Gauntlet did not perform well. The next highest video (Bobby Lashley) came in at #8, with the rest not performing as well as WWE Gauntlet matches usually do.
What do these numbers tell you about Monday's Raw?
Greg DeMarco is a life-long wrestling fan who has been providing analysis and perspective online since 2010. He's also worked for various wrestling promotions including the NWA and Ring Of Honor, and currently promotes IZW Wrestling in Arizona.
Links:
* Homepage - http://thechairshot.com/gregdemarco
* Twitter - https://twitter.com/ChairshotGreg
* Facebook - https://facebook.com/ChairshotGreg
* Instagram - https://instagram.com/ChairshotGreg
* Free Email Newsletter - https://gregdemarco.substack.com